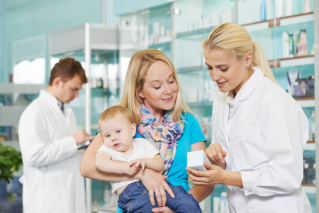 According to WebMD, about 80% of the prescriptions being made available in pharmacies are generic options. These options are made possible so clients can save costs when it comes to their treatments. However, some patients have reservations about generic drugs.
To put you in calm waters, we would like to share this helpful information with you as a low cost pharmacy in Seminole. Here are important information you would need to know about generic medicines:
Generic medicines are similar to their branded counterparts

The FDA, in fact, requires generic medicines to contain the same active ingredients as their branded equivalents. These active elements are the ones to treat off the condition. Other similarities include their potency, the way they can be taken (as a pill, inhaler, or syrup), and testing standard.

Generic medicines are NOT similar to their branded counterparts

Generic drugs are different in the way they look, feel, or labeled in the container. They can also have a different flavor or preservative. These are minor differences and have no health effect on the drug's potency.

Generic drugs are technically affordable than their branded counterparts

The reason that generic brands are cheaper is that creating the original branded drug is costly. There's cost for research, testing, and processing. All these are investments for the drug to be produced. But a generic drug no longer goes through this process. They simply make use of the active ingredients in order to maintain effectiveness. To preserve the medical efforts of the creator of a certain brand, the FDA allows them to sell the medicine for the first time in a definite period. They are also allowed to patent their brand so nobody can use the name again.

Generic drug is not for all

There are also generic equivalents that are not advised for you to take especially if you have serious health conditions. These medications are considered NTI or narrow therapeutic index. The NTI means that the medication itself has a very thin line between safety, effectiveness, and toxicity. It's ideal then to choose the branded equivalent or at least get your doctor's prescription.
While generic medications are ideal if you're tight on budget, some medications don't actually have generic equivalents. If you would like to take generic brands from an affordable pharmacy in Seminole , it's best to ask your physician or pharmacist if they have such equivalents available. Our pharmacists are friendly and accommodating enough to provide this information. You can even ask for their professional opinion regarding your treatments.
The next time you have needs on generic medications, or when you have questions regarding this option, contact us at Longwood Pharmacy. We would love to answer questions for you.
If this post is helpful to you, feel free to share away.