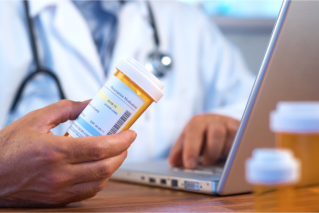 People choose to purchase medicines online for they can save time, energy, and money through this buying option. Nonetheless, without taking necessary precautions, we might get into trouble by ordering drugs online for door-to-door delivery.
Hence, before putting our orders in online pharmacies, we must remember to follow these tips by Longwood Pharmacy:
If the bargain is too good to be true, abort the mission. This is an essential rule in online shopping, and we should also apply this when buying our medicines through the net. When we have been buying the same drugs for many times, we should know how much the medicine is supposed to cost. Even if we are first time buyers, we can check rough estimates of prices on the internet.

Once the online pharmacy offers the drugs way lower than its usual cost, we should not continue our plan to order on such website. However, it is also noteworthy that medicines ordered through online pharmacies are cheaper compared to those in physical stores.
Do not settle for only one option. Since there will be many websites that would pop out on our screen once we search for the medicine we ought to buy, we should maximize the availability of these references to choose for the best supplier.
Online pharmacies offer almost similar services and manner of delivery; but we should look for the pharmacies with the best price offerings, as well as one with the most friendly and professional staff.
Make sure that they have an in-house pharmacist. Each drugstore is required by the government to have at least one licensed pharmacist. Thus, when we check the website and browse through their offerings, the most important thing we should find out is whether the Affordable Pharmacy has an in-house pharmacist whom we can talk to.
If there is a licensed pharmacist available whom we can ask questions and clarifications regarding our medication, it is highly possible that the online pharmacy is a legitimate business.
Be prepared and plan ahead. Pharmacies also have the responsibility to sell medicines only to those patients who actually need them. Since there are numerous regulated drugs in the country, these online pharmacies require prescriptions before they release our medication.

Consequently, processing of the orders of prescription drugs by a Pharmacy usually takes a week or two. When the company needs more time to process our orders and these orders are not delivered on time, we might need to fill-in because most prescription plans do not pay for more doses than the amount stated in the prescription.
Every time we buy items- medicines or not- we should always exercise caution to prevent wasting our time and money. We should upgrade this caution, even more, when buying online because it has become common knowledge that many fraudulent pharmacies are lurking in the World Wide Web.